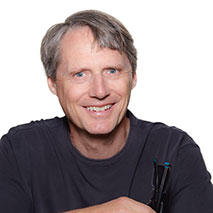 The Photographer
I'm entranced by what, and how the camera "sees", and the difference of its vision from our own. Whether the colors in the Milky Way; the smoothed flow of a waterfall; or the crystalization of a wave; the camera can bear witness to some extraordinary things!
Landscape photography is my main focus. I'm in search of interesting places and dynamic weather.
if you desire prints or wish to license any of my work, please send an email, or give me a call. I'll be glad to help you out!
Additional images can be seen on my Instagram account - @tripodtales
Awards and Exhibitions
2020 International Photography Awards - 2nd Place Category Award
2020 International Landscape Photographer of the Year - Top 101 Photographs
2020 Epson Pano Awards, 3 Bronze Awards
2019 Epson Pano Awards, Silver Award
2019 APA San Francisco - Something Personal Juried Show, Exhibitor
2019 ND Awards, 5 Honorable Mention Awards
2019 Escaype's "Bay Area In Motion" Juried Show, Exhibitor
2019 International Photography Awards - 2 Honorable Mention Awards
2019 APA Los Angeles - Off the Clock Juried Show, Exhibitor
2018 APA National Awards - First Place, Landscapes
2018 APA San Francisco - Something Personal Juried Show, Exhibitor
2017 APA San Francisco - Something Personal Juried Show, Exhibitor
2016 APA San Francisco - Something Personal Juried Show, Exhibitor